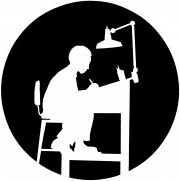 Norris Designs, Etc. does designing, drafting, and construction documents (commonly called "the plans and specifications"), project observation and reporting; coordination of other submittals such as landscape designs, grading permits, geotechnical investigations and reports, land surveys, septic system or sanitary sewer hookup applications and plans, structural engineering, archeological reports, historical reports, special inspection applications, and plans by out of the area architects and others. We do land use planning, applications and permit expedition for all kinds of permits including the applications and public hearings as needed; building permits, code modifications, zoning permits, variances, use permits, conditional use permits, transient use occupancy permits, legalization and red tag correction.
Mark Edwin Norris has been a Building Official, Inspector and Zoning Administrator. He is active in historic preservation. He specializes in planning, design and documentation for residential projects of all scope and some commercial tenant improvement. He prides himself in doing seemless designs for additions and remodeling.
Mark has over 300 completed projects in Monterey County and each of the adjacent counties as well as in Los Angeles and Orange Counties, near Lake Tahoe and other places.
Click on photos to enlarge them.